National parks
Looking for an active holiday or nature escape in Croatia? Visit one of the popular Croatian national parks! Plan your journey and book tickets online fast and easy!
PLITVICE LAKES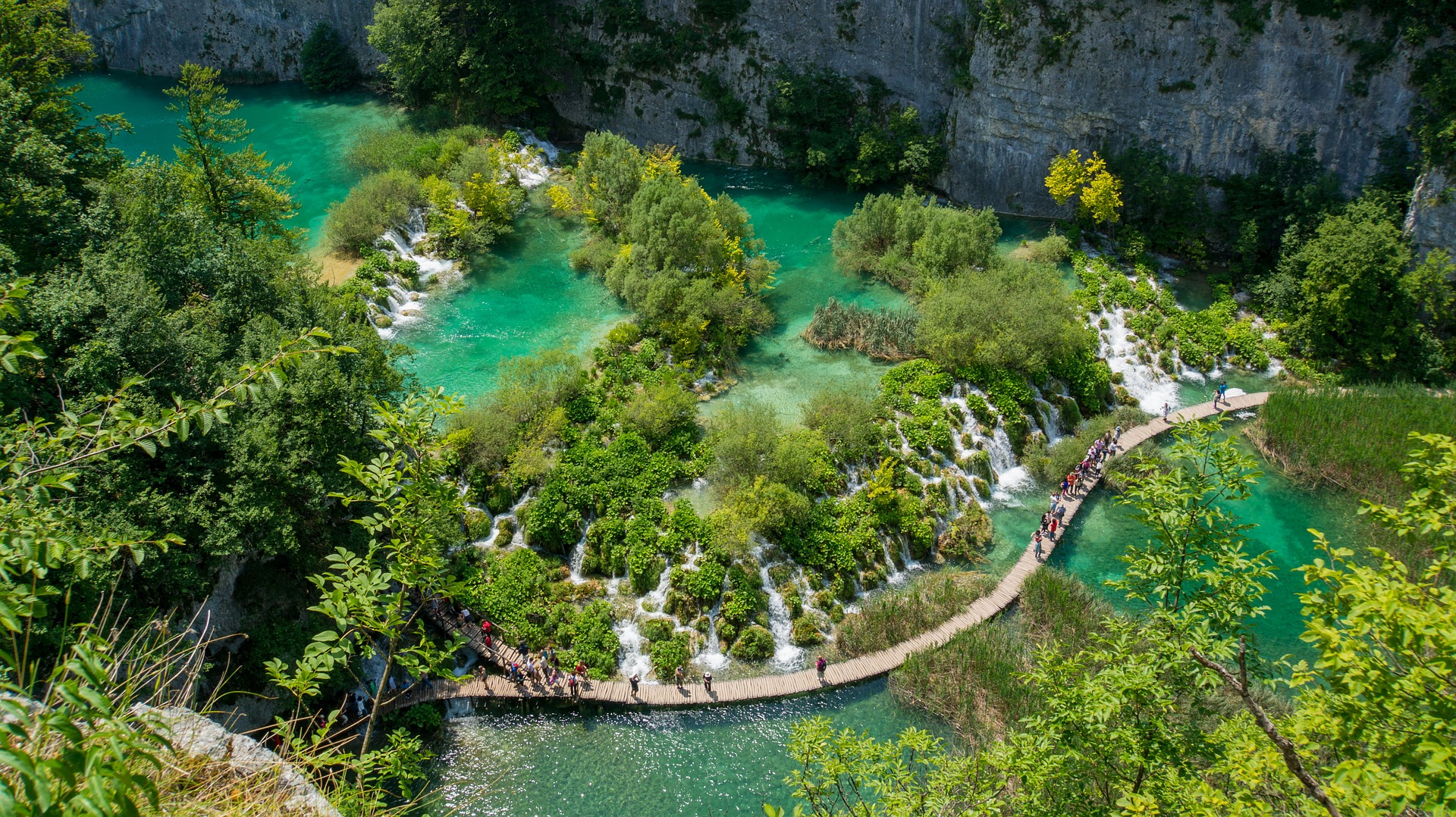 Plitvice Lakes are world-wide known national park and by many travel portals declared as one of the most beautiful natural sites in Europe. Except walking and sightseeing, here you can also find several educational and recreational, hiking and biking trails.
The area of the Plitvice Lakes can be reached by daily buses from Zagreb, Karlovac, Split, Zadar, Pula, Rijeka, Opatija and Osijek.
PAKLENICA
Paklenica National Park, on the southern slopes of Velebit, is the best preserved and largest forest complex in Dalmatia. In the national park Paklenica you can explore some of the popular hiking or educational trails, visit the 19th century water mills, ethno-house or Manita peć cave and go rock climbing on one of the well-equipped long climbing routes on almost all the rocks in Paklenica.
The area of Paklenica can be reached by daily bus lines from Zadar, Šibenik, Split and Rijeka.
RISNJAK
Photo credit: Putovanja Hrvatskom on VisualHunt.com / CC BY-ND
National park Risnjak is the natural border between the coastal and inland parts of Croatia, located only 15 kilometers from Rijeka. It is also the natural habitat of the lynx (in Croatian "ris"), bears, wolves and edelweiss. A part of the National Park is also the mountain range Snježnik with a beautiful view over Kvarner Bay and the Alps, as well as the spring of the river Kupa. Don't stop at walking, head for the mountain bike trails or spend time observing wildlife.
Daily departures are operating from Rijeka and Delnice towards Risnjak.
Why travel with us?